If you are a funny videos lover, then Smosh is the best choice. Smosh is the hub of funny videos, Smosh games, photos, memes, and galleries online. With Smosh you can see funniest YouTube videos, pictures and images online. Even it provides chat room with Smosh readers. You can see cartoons and comics daily as well as our original series like Ian Is Bored and Lunchtime w/Smosh. The Official Smosh App is the best way to get the very latest from Smosh anytime, anywhere, right in the palm of your hand.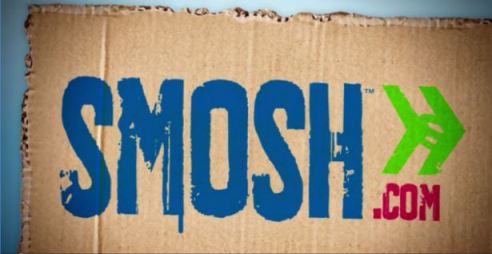 Features:
Smosh Games
With Smosh app you can watch your favorite Smosh Games like smosh games mari, smosh game bang e.tc. Also from this app watch your favorites smosh games online. 
You can also check MARVEL Contest of Champions Mobile Game Download
Smosh videos
Watch your favorite Smosh videos like Smosh Games, hilarious videos, ShutUp Cartoons, and Smosh music videos featuring the whole gang.
– Easy access to the Smosh Store.
– Access also if smosh.com or Youtube blocked.
– Watch original series like Smosh Babies and Honest Game Trailers.
Download Smosh App
You can get Smosh – The official app from the below android or Apple store.
https://play.google.com/store/apps/details?id=com.smosh.android&hl=en
https://itunes.apple.com/in/app/smosh-the-official-app/id679190547?mt=8
Smosh shut up app
Also you can download awesome Smosh Shut Up app from the below apple store link.
https://itunes.apple.com/us/app/smosh-ishutup/id354079759?mt=8