If September approaches, as an Apple lover we will eagerly wait to know the upcoming iPhone spec and features. 2017 is an important year for Apple iPhone, because this is the 1oth birthday for iPhone. People expecting, definitely next Apple iPhone comes with new redesign, and also one more rumor is mostly next iPhone series comes with iPhone 8. Let see the what are the rumored specs and features of iPhone 8.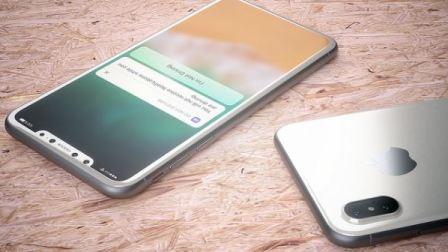 iPhone 8 Rumor: Design
According to Macrumors, iPhone 8 comes with a glass body and edge-to-edge OLED display. This time iPhone 8 may go to 5.8-inch edge-to-edge stunning look. One-more major change is this time apple may remove home button. As per Bloomberg, steel-framed glass dresses for the OLED iPhone.
Camera
As per many website leaks, iPhone 8 comes with vertical dual camera at rear side with LED flash at the middle. One interesting rumor about new iPhone is about front-facing camera, which has 3D sensors to recognize facial identification to unlock the phone.
iPhone 8 Rumor: Facial Recognition
New iPhone may be pull-stops the touch ID unlock feature, and it replaces by the Facial Recognition. To get accuracy front camera uses 3D technology.
Storage Capability & RAM Size
Upcoming iPhone may comes with 64 GB and 256 GB storage and it may include 3 GB RAM.
iPhone 8 Rumor: Expected Features
Operating system
 iOS 11
processor
A11 Chip
RAM
3 GB
Storage
 64 GB internal
Screen Size
5.8-inch edge-to-edge OLED display
Camera
Rear camera:
Dual Camera
Front camera:
3D Sensor
Bio-metric
Facial Recognition