If you are a GBA (GameBoy Advance) games lover and you are thinking to play your favorite GBA games on your android mobile, then you need a GBA emulator. Whether your phone is a full featured smartphone or low-end phone or modern tablet, don't worry My Boy! provides the best GBA emulator. My Boy! is a super fast and full-featured emulator to run GameBoy Advance games on the broadest range of Android devices. Which is used to load the GBA ROMS/ Gameboy Advance ROMS (games). It emulates nearly all aspects of the real hardware correctly.
My Boy! Free – GBA Emulator Highlights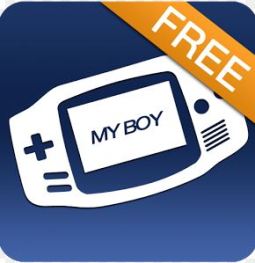 Fastest emulator among all GBA emulator games android.
Saves your phone battery to the max.
It compatible to most of all games. You can play all games without any problem.
Link cable emulation either on the same device, or across devices over Bluetooth or Wi-Fi.
Support Gyroscope/tilt/solar sensor and rumble emulation.
With My Boy GBA emulator you can enter into GameShark/ActionReplay/CodeBreaker cheat codes and enable/disable them on the fly while the game is running.
Support High-level BIOS emulation without BIOS file.
Without GPU supports IPS ROM patching OpenGL rendering backend.
It has Cool video filters through the support of GLSL shaders.
You can do Fast-Forward to skip long stories, as well as slow down games to get past a level you cannot in normal speed.
Support On-screen keypad over Android 2.0 or later, as well as shortcut buttons such as load/save.
A very powerful screen layout editor, with which you can define the position and size for each of the on-screen controls, as well as for the game video.
Supports  External controllers, such as the MOGA controllers.
You can create and switch to different key-mapping profiles.
Also check the Best GBA games on Android.
My Boy! Free – GBA Emulator Features
With the free version you can save and load with the game's built-in save capability, which is accessible from within the game, not from the emulator's menu.
My Boy! Full Version – GBA Emulator Features
With emulator's menu you can Save to and load from multiple slots, as well as auto save & load.
My Boy full version GBA emulator supports Google Drive sync feature.
You can fast forward up to 16X.
Have gyroscope/tilt sensor emulation through your Android's motion sensors!
You can link up as a server with your friend.
It support multiple screen-layout profiles.
Download My Boy! Free – GBA Emulator
My Boy free GBA emulator available on the below Google play store.
https://play.google.com/store/apps/details?id=com.fastemulator.gbafree&hl=en