PIP Camera App is a redefine photo taking and photo editing app. It is one of the best camera app for Android and also for iOS platform. You can use PIP camera app as a selfie tool, photo editor and for most popular PIP (Picture in picture) effect. PIP Camera is a spinoff of FotoRus' popular Pic-in-Pic mode. PIP Camera sets your photo in different photo frame with its new PIP Frames mode and PIP magazine Collage mode.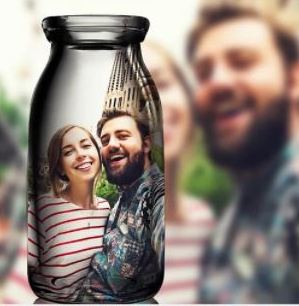 Popular Functions
PIP Style(Picture in picture): With PIP camera app you can feel new selfie experience for Moments, Micro-blog and Instagram.
Artistic Filters: PIP Camera APP have totally new artistic filters.  You can Change your ordinary photos to art photos with magical artistic filters. Want to turn your photos into cartoon style? Comic style? Just try our cartoon style artistic filters.
Magazine Style: You can level-up your selfie experience with extremely popular templates.
How to Use PIP Camera APP
 You can choose existing photos/pictures in gallery by using the default gallery, or just capture in Camera mode, then import.

The photo in photo blur automatically, and the filters for background and foreground in Classic mode both can be changed.

Use Photo Collage function to collage your photos pictures with awesome magazine layouts and frames to be the popular guy on the magazine cover.

Easily share the photo on Instagram, Twitter and Facebook to wow your friends and share this wonderful photo editor app. 
Main Features
PIP Style Photo Collage: Pip camera app has Crystal Bottle Pattern, Frames Series, Simple Style, Cartoon Style and lot more.
Magazine Style Photo Collage:  Fulfill your Movie Star dream with Magazine Style.
PIP Camera: You want to design a store pic? Execute your desired store pic with a series of photo taking PIP templates. 
Grid Collage: Classic grid collage provide you with various of photo collage templates. You can also customize the backgrounds of frames. Make your pictures cooler.
HD Beautifying: Pip camera app is also one of the best HD camera app. You can use PIP Camera for powerful photo retouching app. Customize and beatifying your photos with Built-in professional photo/ picture retouching function, mysterious filters, fun sticker sets, text adding, and so on.
Where You can get PIP Camera App
Pip Camera App available for both Android and iOS devices.
Android users: Download it from from the below play-store link.
https://play.google.com/store/apps/details?id=com.pipcamera.activity&hl=en
iOS users: Get the Pip Camera App from the below iTunes link.
https://itunes.apple.com/us/app/pip-camera-selfie-cam-pic-collage-photo-editor/id521922264?mt=8