In our day to day activities we may need to transfer photos, files or videos between your mobile to your friend or family member mobile. Some times we may think how we can share a file from your android mobile to your friend apple iPhone. For this situation you may think to go for a file transfer app, but there are a lot in app store leads to a bit confuse. After checking all File transfer apps, you may got a doubt whether all these will do secure file transfer between the mobiles or not? To overcome these Xender came with a secure file transfer and sharing.
Xender offers users the convenience to transfer files of different types and sizes between mobile devices, either Android or iOS based.  It also do apple file transfer, i.e between apple devices. Xender works without cables or Wi-Fi or cellular internet connection, and with absolutely no mobile data usage for transfer.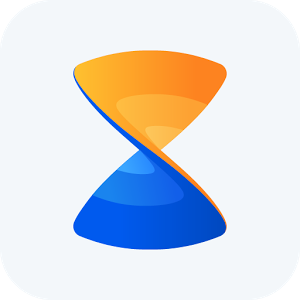 Features
Flash Speed: You can share any type of files in any places at any time with a maximum speed of 40Mb/s.
No file type restriction: With Xender you can transfer any kind of format from documents, music, pictures, to videos and apps.
Free of network connection: No need to fear from data, Xender never use any type of network data either mobile data or WiFi.
Unlimited File Size: You can share any type of format without size restricted.
Cross platform transferring: With Xender you can share any files between Android, iOS and Windows operation systems. Also it support file transfer between the mobile & Tablets and PC/Mac.
Smart Switch: With one simple step you can switch your old mobile data like contacts, SMS, pictures, music, videos, games and any other files to the new mobile.
File manager: Enables to view, move or delete files you received and even to make a backup copy whenever you need to clean the phone storage.
Check out connected friends' mobile apps: Know your friend's phone applications when connected successfully and can be shared by one click.
Slide pictures to share: Smoothly share photos to your friends by sliding.
Supported languages: Xender supports English, Arabic, Bengali, Chinese Traditional, Chinese Simplified, Greek, Hungarian, Indonesian, Italian, Japanese, Korean, Malay, Thai, Turkish, Hindi, Russian, German, Polish, Portuguese, Spanish, French, Vietnamese.
You may also like Pizap free photo editor
How to Download Xender Secure File Transfer apk:
Xender available in Android, iOS and also in Windows platform.
Android: Download from Google play
Apple Users: Download from App Store
Windows Users: Download from windows store